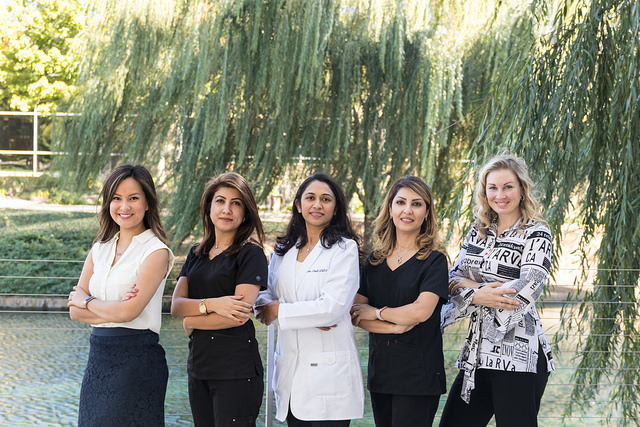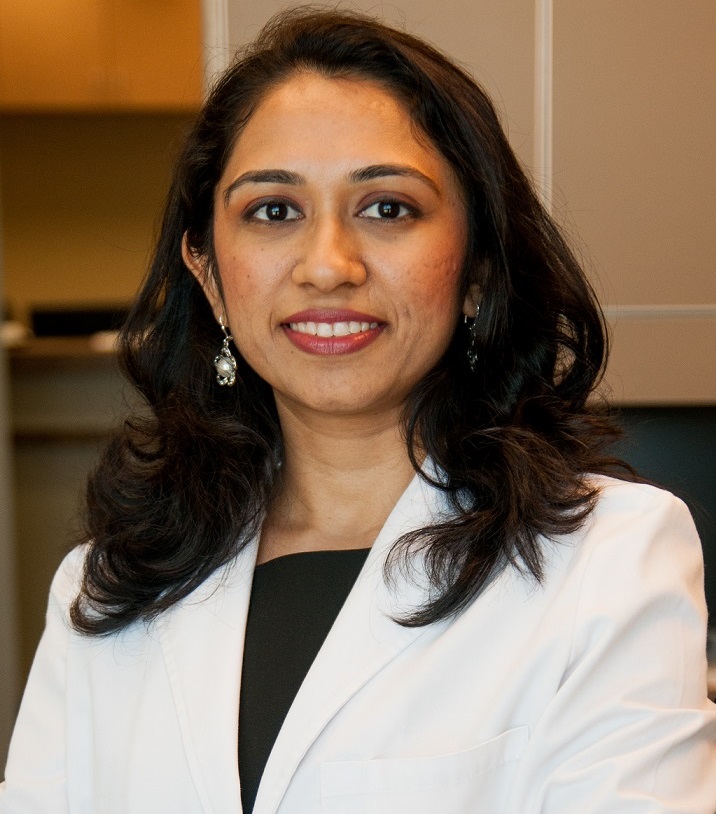 Dr. Ami Bhatt, DDS
General Dentist
Dr. Ami Bhatt was born and raised in India. She received her Bachelors of Dental Surgery (BDS) degree from one of the most prestigious universities in India, where she graduated with honors in 2000. After serving for two years in India as a general dentist, she continued her education at New York University College of Dentistry, where she earned her D.D.S. degree in 2007. In addition, she received her certification in Implant Dentistry from Miami, Florida.
She had the opportunity to proudly serve in a Dallas community-based dental facility for 3 years before she opened "Sai Dental" in 2012. She enjoys working with her wonderful patients and building a long term relationship with them and their entire family. Giving others a healthy and beautiful smile is her passion. Dr. Bhatt serves the community and keeps current with dentistry, by attending various health fairs, numerous continuing education courses, and various study clubs. She is a member of the American Dental Association, Texas Dental Association and the North Texas Dental Association.
When she is not serving to her wonderful patients, she spends quality time with her husband Divyang who shares her beliefs and values and two beautiful daughters, Prisha and Svara. She also enjoys reading spiritual books, music, dancing and cooking.
_________________________________________

Dr. Blanca Lemus, DDS
General Dentist Providing Endodontic Services
Dr. Blanca Lemus is a stand-out graduate of Marquette University College of Dentistry in Milwaukee, Wisconsin. Her post-graduate experience included a one-year intensive residency at the world-reknown UCLA medical center.
Her experience includes over 17 years practicing general dentistry in community, state, and private institutions giving her a breadth of knowledge and experience rarely found in dentistry. Dr. Lemus skillfully provides endodontic services specializing in micro-precision utilizing the latest technology and techniques in the industry. She is able to stay on top her field through continued clinical studies and courses yearly with other top professionals in their fields including Dr. Gordon Christenson and Dr. Martin Trope, two highly-respected doctors in dentistry.
She also gratefully provides pro-bono dentistry to third-world countries and under-served neighborhoods through organized charities and events. When it comes to patient care and philosophy, Dr. Lemus ensures all patients have the best experience possible. Her biggest pride is helping change people's attitudes and fears about dentistry by creating life-changing pleasurable visits. She is truly a doctor you'll want for any future root canal needs. Her gentle touch and technical skills are unmatched!
_________________________________________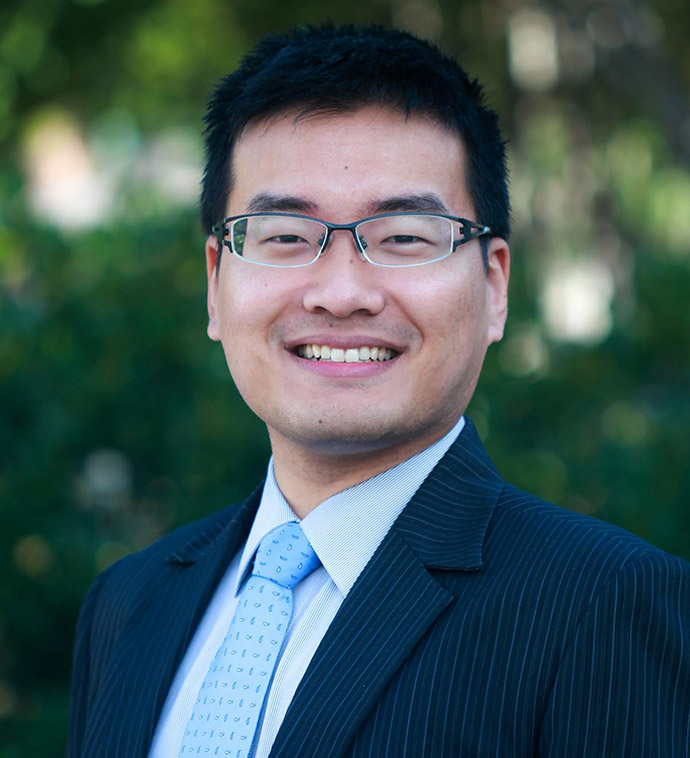 Periodontist
Dr. Ling graduated from the University of Pennsylvania where he received his certificate in Periodontics. Over the years, he has successfully treated many challenging periodontal cases, including dental implants, soft and hard tissue grafting. Dr. Ling has always treated his patients with kindness and professional skills. His easy demeanor, thorough explanations, and dedication to outstanding patient care create the most important base between a patient and a healthcare provider: trust.
Upon graduation, Dr. Ling was the recipient of the Director's Award that was awarded by the Department of Periodontics of the University of Pennsylvania to the postgraduate Periodontics resident who has demonstrated outstanding clinical and academic performance and a dedication to patient care.
Dr. Ling and his wife Jenny have been a team since dental school. They also went to the same residency program in Penn Dental School. After 10 years of being classmates, they are now excited to move to the DFW area and call here home.
When Dr. Ling and Dr. Tai are not working, they enjoy movies, hiking, and watching TV series together.
For more information regarding Dr.Ling's work, including smile gallery & services visit: https://www.dfwperioimplant.com/service-gallery

_________________________________________

Dr. Blake Hemphill, DDS
Orthodontist
Dr. Blake Hemphill was born and raised in Longview, TX, then attended college at Harding University in Searcy, AR. In addition to his pre-dental curriculum, he majored in Spanish (including a semester abroad in Chile) and received a minor in Bible and Religion. He also played for Harding's tennis team, and was recognized as a scholar-athlete by the Intercollegiate Tennis Association for academic accomplishments and varsity tennis performance.
Dr. Hemphill earned his Doctor of Dental Surgery degree from Texas A&M University-Baylor College of Dentistry in Dallas before entering a 2.5-year residency at Saint Louis University to specialize in Orthodontics. During residency, Dr. Hemphill completed a 1-year Cleft Lip and Palate Fellowship with the Cleft-Craniofacial Center at Cardinal Glennon Children's Hospital.
Dr. Hemphill has been trained in many orthodontic techniques, including early interceptive treatment, growth modification, conventional adult therapy, functional appliances, Orthognatic surgery, TMD management, athletic mouth guards, Invisalign, conventional braces, and interdisciplinary treatment, including surgical orthodontics. Dr. Hemphill demonstrates his desire for constant improvement by pursuing continuing education courses held by the American Association of Orthodontists and other societies.
Dr. Hemphill loves the interaction and relationships that are formed with both patients and parents. He is dedicated to excellence, and will work tirelessly with you to achieve high quality orthodontic results.